How to Start a Dropshipping Business? Dropshipping is wonderful as the first step into entrepreneurship. It enables you to sell products to customers online,
set prices for your product, and promote your brand. What's amazing is that you don't have to pay for inventory until the product is bought. In this article, you'll find out the best approach on how to start a dropshipping business.
This is a modern form of business that demands very little initial capital. But how does it work? Why should you even venture into it?
How can this money-making model help you realize your entrepreneurial dream? Before you can answer these questions, let's take a shot at the meaning of dropshipping.
What's Dropshipping Business?
Dropshipping is a form of retail fulfillment approach, where instead of store-stocking products, products are purchased from a third-party supplier.
The products purchased are then delivered directly to the customers. With this method, the seller – which is you – doesn't directly get involved with the product.
Simply put, the dropship is an e-commerce business where you can provide physical products to consumers without dealing with shipping, inventory, or using a warehouse – you don't even have to see the product! Research shows that about 33% of online stores are into dropshipping.
How to Start a Dropshipping Business in 6 Steps?
You will find different recommendations on how to start a dropshipping business on different platforms online. However, the steps are typically all saying the same thing. Here's what you need to know:
1. Choose a Product Niche
Choosing a niche is usually the first step when you're going into any venture for the first time, and dropshipping isn't an exception. Just like when you're looking to open a retail store, you need to investigate trends, competitors, locations, profitability, etc.
All of these comes after coming up with the products you want to sell. However, when picking a product to sell, it's not enough to go for passion but also profitability – which is why you want to learn how to start a dropshipping business.
2. Do Competitor Analysis
Since you've just decided on what to sell – or not – you need to know who your competitors are and study their methods. Competitors are competitors for a reason, and you want to know their strengths and weaknesses. They may also have clues that can be very helpful, mostly found in their marketing strategy.
If your niche has lots of competitors, then you only research on the top five players. It will help you limit your research and planning.
3. Get a Supplier
Your store's success or failure greatly depends on the type of supplier you have, which is why you will want to be careful about this part. Run your due diligence before choosing your supplier.
AliExpress is well known as one of the largest online markets to locate and communicate with prospective suppliers and manufacturers. You need to ask enough questions to understand what they offer when your store expands further.
4. Choose a Platform
By platform, we mean online store; your platform is your online store. As a starter, you can choose to create an e-commerce store for your products or sell on already established e-commerce platforms like AliExpress.
As a newbie, it is best to choose AliExpress as the platform to run your business then, as you grow, you can decide to set up your own e-commerce platform.
5. Market Your Business
Now that you have a great product to sell and a website to use, you need to get to customers looking to buy; without them, there are no sales. At this point, you will want to introduce digital marketing to promote your store.
You can do this by using targeted Facebook & Instagram ads or SEO (Search Engine Optimization) for specific keywords on Google search engines
6. Put Your Finances in Order
Your financial side of the business, such as tax remittance, small-scale accounting, invoicing, and payroll management, should be well taken care of from the first day.
It is also important to keep your personal and business finances separate in all cases.
Why is AliExpress the Best for Dropshipping Business?
AliExpress is among the most famous marketplaces for dropshipping entrepreneurs. With AliExpress, you can import your product images and content from AliExprex.com straight to your store, selecting from tons of various items at your disposal.
You are also offered the freedom to set your own markups and prices.
The awesome part is that as soon as you get an order, you can buy from any supplier on AliExpress and deliver it directly to your customer.
Among several other dropship platforms, AliExpress dropshipping is easy, very simple, and low risk for starting e-commerce entrepreneurs.
How Can I Create My Dropshipping Online Store?
Whenever the topic "how to start a dropshipping business" comes up, we have to consider creating an online store. But, as a starter, you should delegate this task.
You can hire a professional freelancer from Fiverr to give you the best as quickly as they come, or you can check out this YouTube video tutorial on how to create a selling online store.
Related: How to Start an Online Business as a Teenager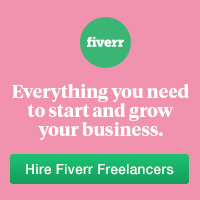 What Do I Need to Create My Own Dropship Online Store?
All you need is a Domain & Hosting if you're good with building a website. However, with Shopify, you can get hosting that comes with the relevant package you purchased.
You can get help from here for your Online Store: Dropshipping website design
Why do I need to Use AliDropship Paid Plugin for My Dropship Online Store?
One of the most fantastic features of the AliDropship paid plugin is that it only takes seconds to import your products from AliExpress directly into your WooCommerce dropship store, handle client's orders, and monitor the market performance. What's more?
Automated Order: With a click on the Order button and order confirmation on AliExpress, you're done. You don't have to order each product manually.


Auto-Updating: This Feature keeps your product data up-to-date with the latest info on AliExpress.


Pricing Automation: The advanced pricing markup formula helps you apply your rules for specific products or the entire products in your store.


Auto Order Tracking: The plugin also helps you track your orders, provides updates, and send email notifications to your customers automatically.


Unlimited Product Selection: You can select any product of your choice from any niche offered on AliExpress and have them imported into your store.
There are so much more AliDropship offers, and as a starter, it is a great plugin to help you meet your goals.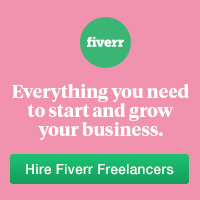 Don't forget to check: What is a key benefit of having an online presence for a business?